"75 Years Established & Committed in Christ" - Proverbs 16:3


Anniversary Weekend Details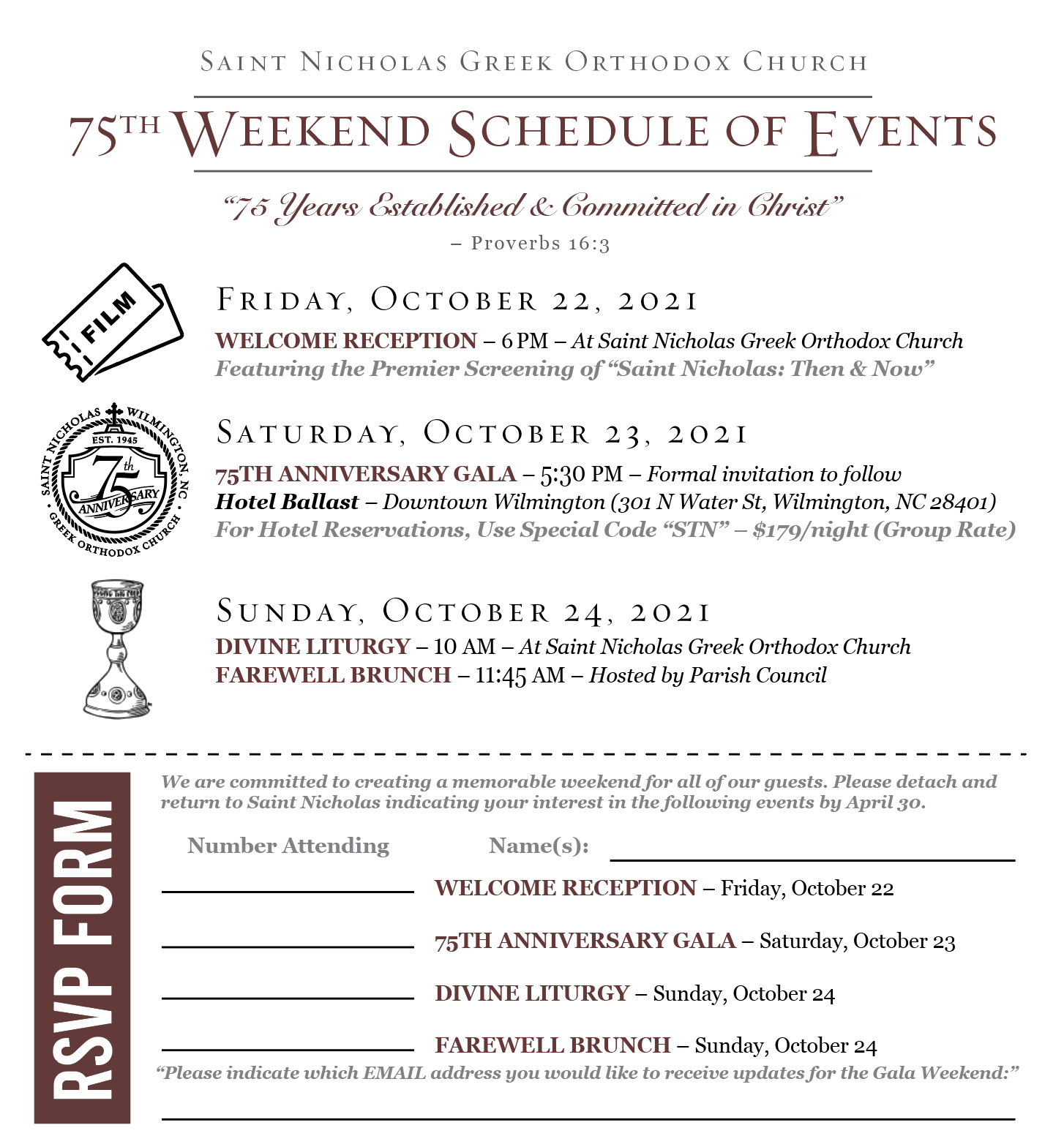 We cannot wait to host you for a once in a generation celebration of our Saint Nicholas Family's storied history! Please join us on the weekend of October 22-24, 2021 to reminisce and rejoice in three-quarters-of-a-century worth of Christian witness and service in Eastern North Carolina.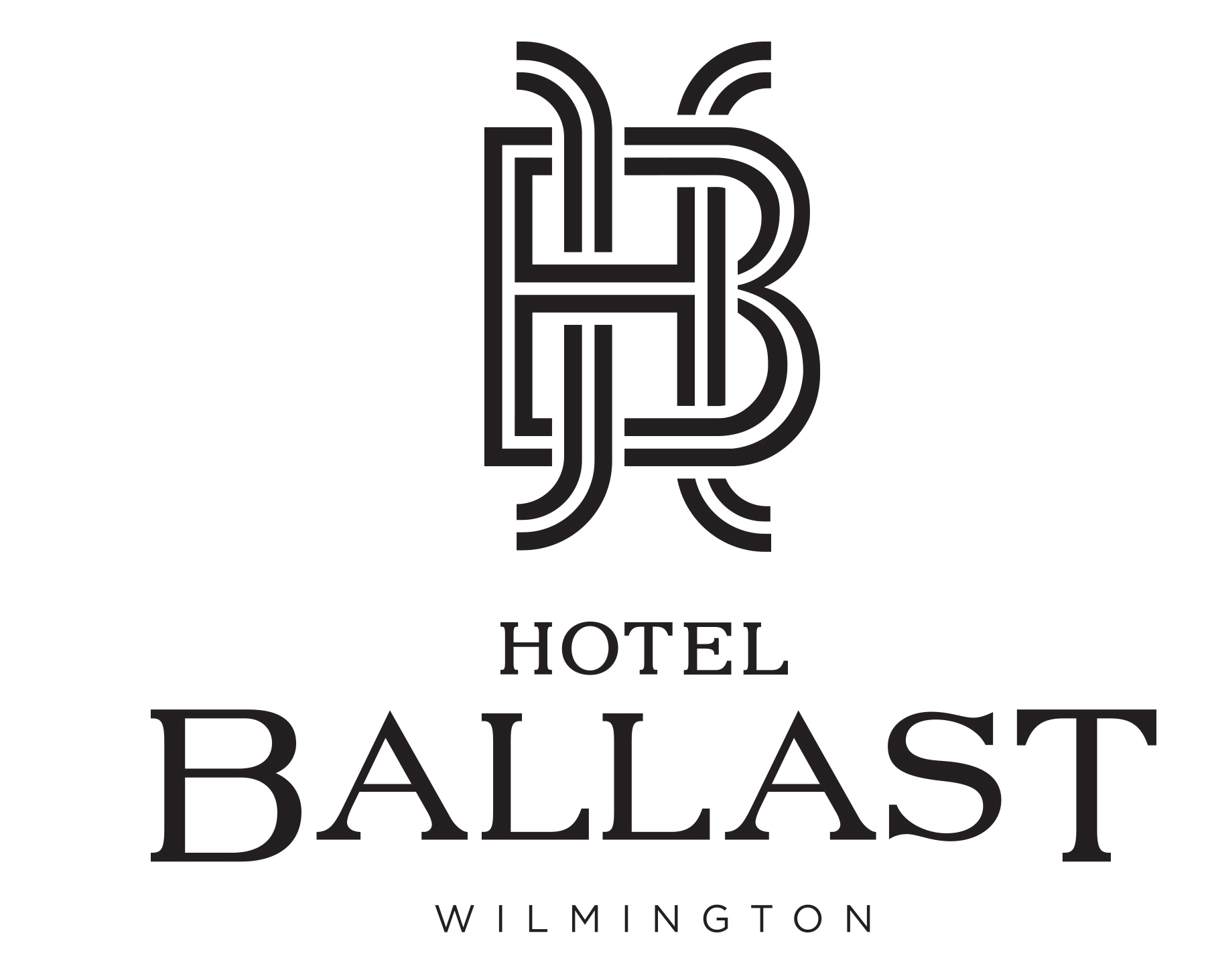 The weekend's events will take place at the Church of Saint Nicholas, and the Gala on the evening of Saturday October 23, 2021 will be held at the Hotel Ballast in Historic Downtown Wilmington. Make sure to use the promo code "NGO" to get a discounted rate. Reservations under the group rate must be made by September 10, 2021.
Tickets to the Gala on Saturday October 23, 2021: $75
All Friday & Sunday Events during the Weekend: FREE!
Special Edition Anniversary Icon & Fleece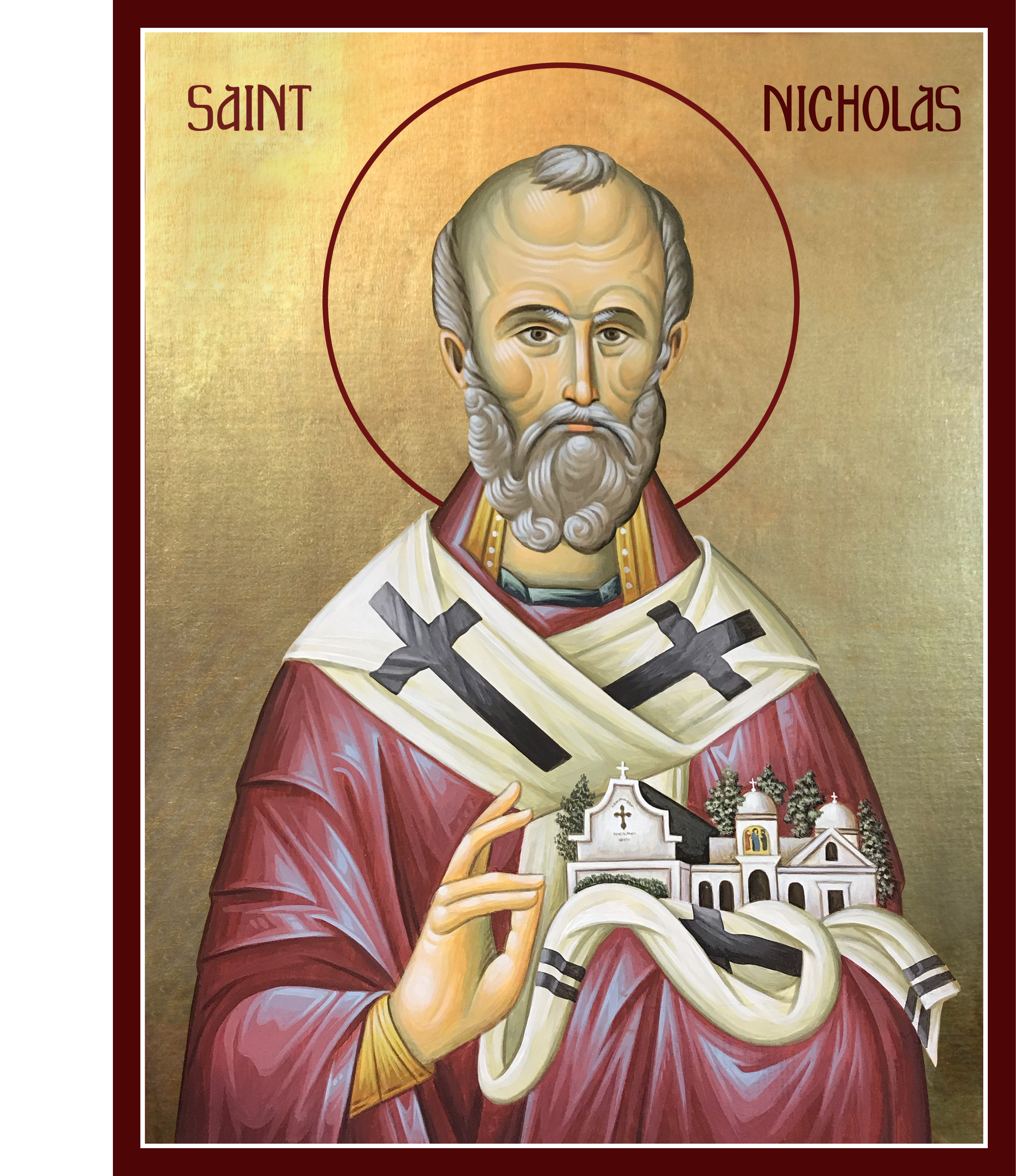 The Church of Saint Nicholas is a tight knit and intimate Family with deep roots and a proud history. The love that the parishioners feel for their spiritual home is on display in their daily lives. Now you too can proudly display your place within the Saint Nicholas Family with two limited edition Anniversary keepsakes.
75th Anniversary Commemorative Fleece. Featuring a quarter-zip pullover for men, and a fitted full-zip jacket for women, sport your parish pride in comfort and style this winter! Fleeces are $35 each. Contact us to order yours today!
Saint Nicholas "Protector of Wilmington" Icon. Out of our fervent love for our parish and Patron Saint, we have combined both in a special edition icon. Bring the "Protector of Wilmington" into your home today! Contact us to order yours today!
Album Opportunities
To mark this milestone occasion for our parish, we are producing a special commemorative leather-bound album. This will undoubtedly become a cherished piece of history displayed in the homes of all our faithful. We invite you to share in this timeless keepsake by ordering a copy for your family and/or contributing as one of our Anniversary Sponsors or Gala Advertisers. Don't miss this chance to be a part of history!
What More Information on How to Contribute towards our Anniversary Celebrations?

Click Here to download the Album Sponsorship and Advertisement Order Form and be a part of History Today!