Lent is upon us! Saint Nicholas is here for you in this 40-Day journey. At long last, many of our ministries are beginning again. We invite you to learn more about how you can journey closer to God this Lenten season at Saint Nicholas...
Lenten Youth Series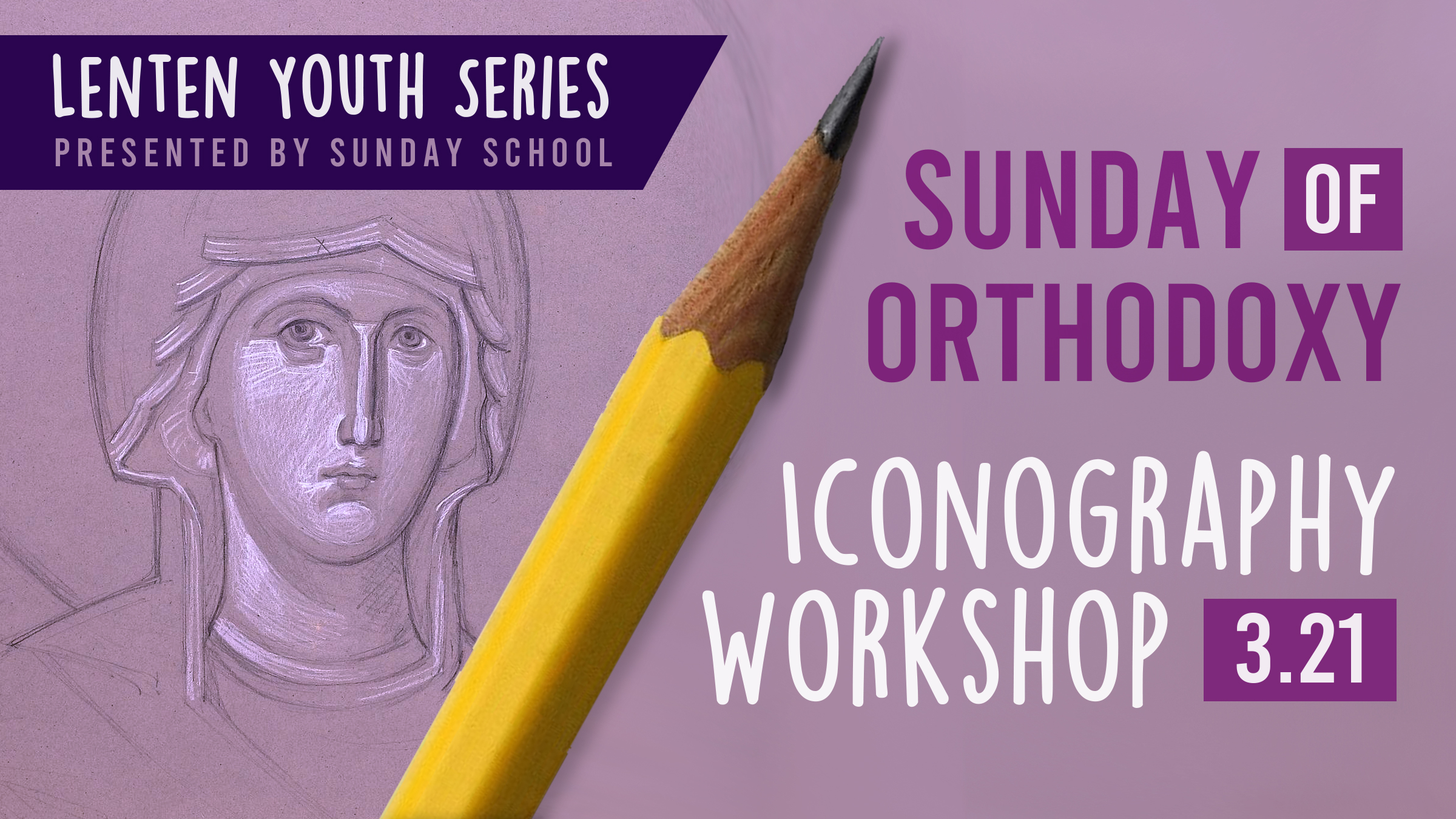 For the better part of a year, our Sunday School ministry has valiantly done its best to keep our youth educated and engaged in their faith during the pandemic with virtual lessons. Now, just in time for Lent, we invite our young families back for a special 6-week in-person series of youth events! We will continue to adhere to our parish safety and wellness protocols (including temperature checks, masks, and social distancing), but we are confident that our Saint Nicholas Family is ready and able to gather for these events. See the weekly line up below:
March 21: Sunday of Orthodoxy - Iconography Workshop
March 28: Palamas/Greek Independence Day - Greek Dance Celebration in the Gym
April 4: Holy Cross - "Sabotage!!!" Game in the Gym
April 11: John Climacus - Parish Oratorical Festival
- Find topics and details here
April 18: Mary of Egypt - "No Way In" Game in the Gym
April 24: Saturday of Lazarus - Palm Folding Event



Lenten Weekday Services
The 40 day Lenten journey is notably regarded for its increased opportunities to gather for worship. Every week between now and the start of Holy Week (April 25) we will have services on Wednesday and Friday evenings. Every Wednesday at 5:30 pm we will celebrate the Presanctified Divine Liturgy of Saint Basil. Every Friday at 7 pm we will gather to honor the Virgin Mary with the Salutations service (March 19, 26, April 2, 9) and the Akathist service (April 16). These are blessed occasions for our faithful to connect with God and grow in their spiritual development this Lent.
Easter Flower Offering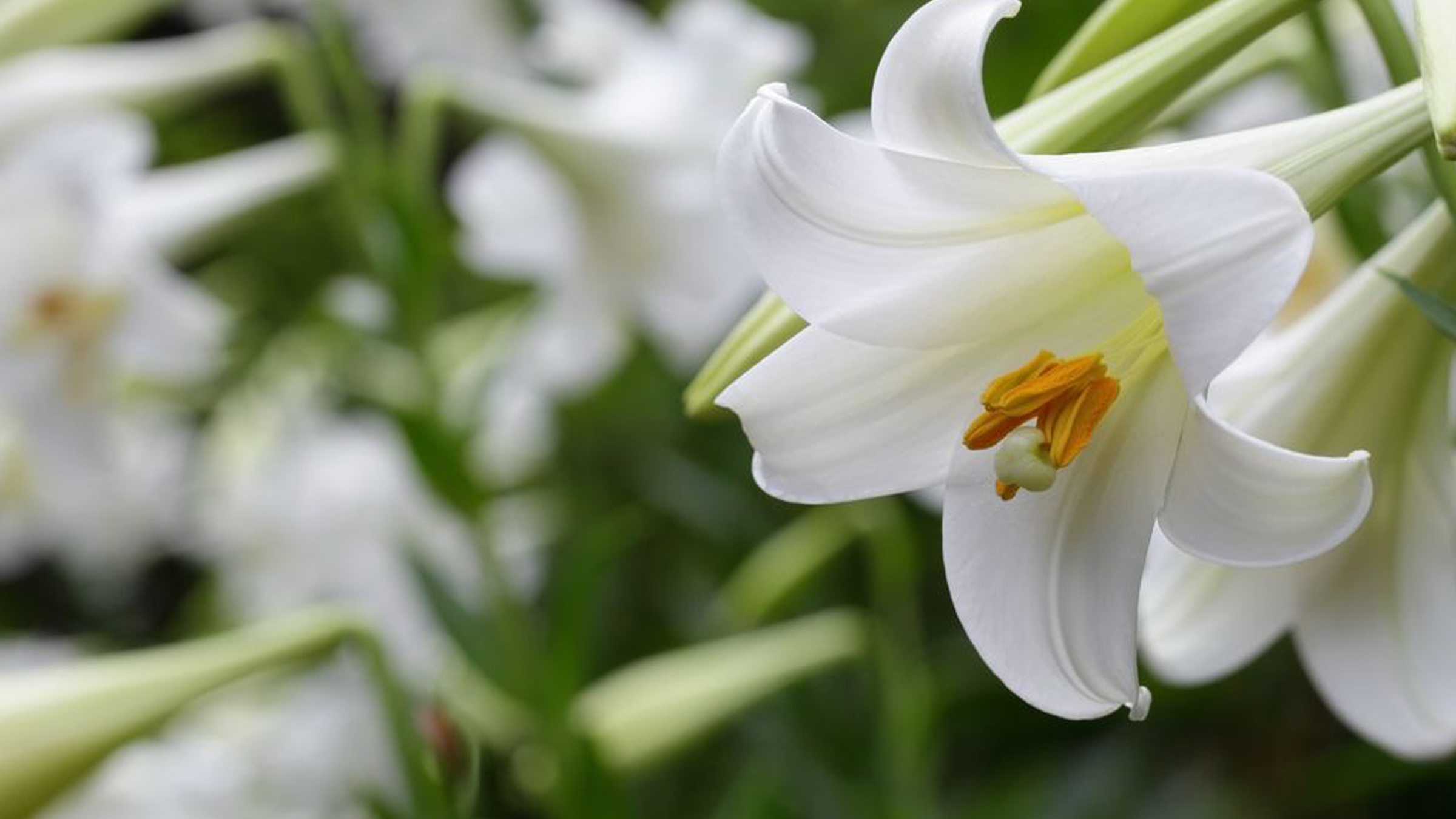 Our Saint Nicholas Ladies Philoptochos society is once again coordinating our annual Easter Flower beautification campaign. Whether you want to donate some Easter Lillies in our sanctuary on behalf of a loved one, or help towards the costs of Holy Friday Kouvouklion decoration, or offer flowers for the Bridegroom and Crucifixion icons during Holy Week, please reach out to our Philoptochos board today. For your convenience, donations can be made online using our e-giving platform (click here to give!).
Click Here to Download the Order Form
Palm Sunday To-Go Luncheon
On Sunday, April 25, we will make our annual Palm Sunday Luncheon available for pick-up after the conclusion of the Divine Liturgy that morning. Each luncheon will consist of the traditional fish entree, and only cost $15 per plate. We will only be taking prepaid orders by cash, check, or online orders here. All meals must be reserved by April 18.