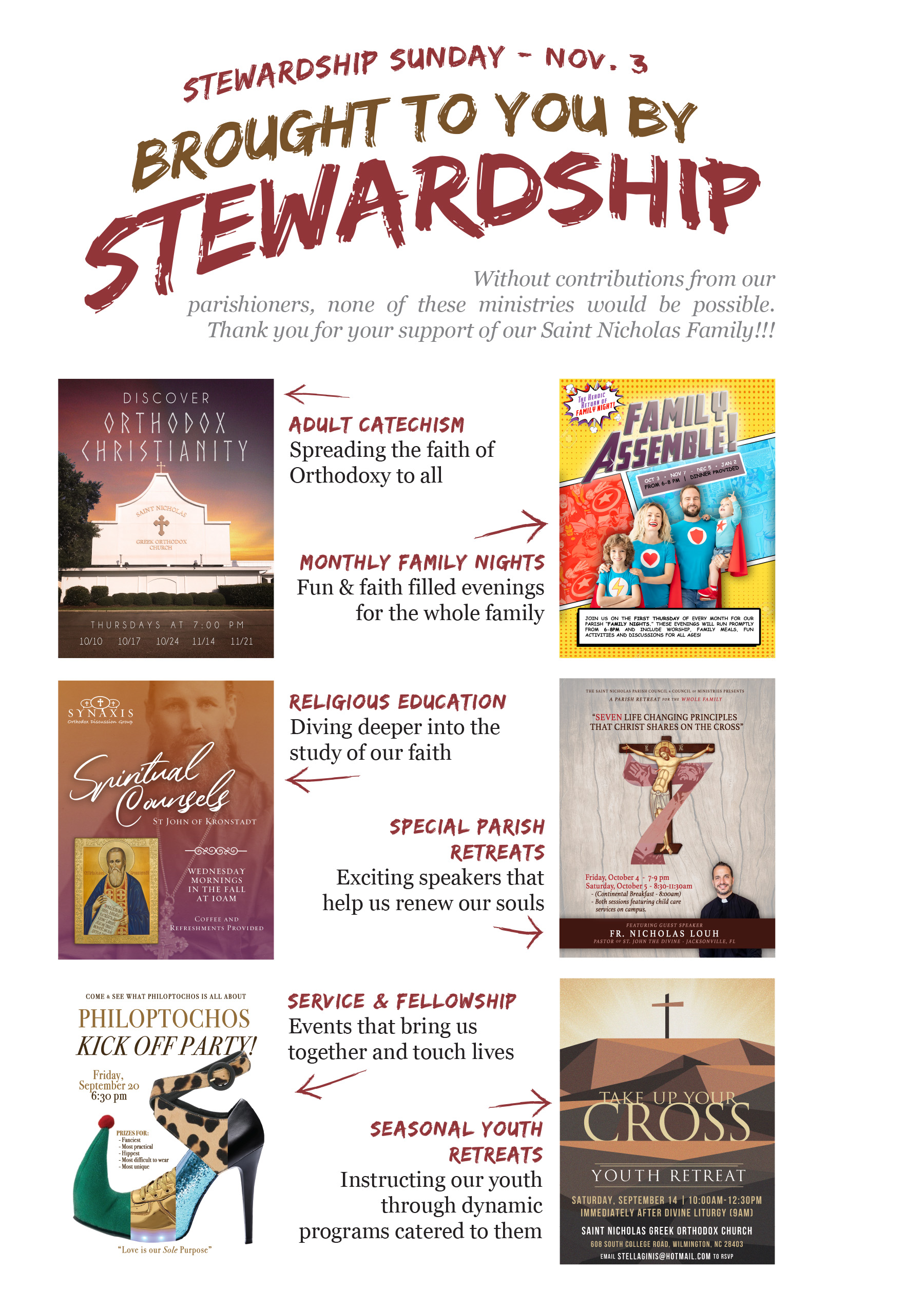 At every Divine Liturgy, as the priest raises the Holy Gifts, saying "Your own gifts, we offer to You," we offer ourselves to the Lord. We acknowledge that everything we offer, everything we have is a gift from God. We take what God has given to us and return it to Him as an act of our thanksgiving and praise.
As stewards of God's gifts, we return to Him a portion of our time, talents and treasures for Christ's work on earth through His Church.
The Saint Nicholas Stewardship Program is an opportunity to respond to Christ's love by perpetuating His ministry through the Church. Stewardship places the responsibility to support the Church exactly where it belongs, on us.